Innovative Engineering, Environmental and Geomatic Services
SMA has been providing environmental, surveying and engineering support services to General and Specialty Contractors throughout the Mountain West for more than three decades. SMA has kept abreast of the technological innovations to add efficiency and value to these services and has local offices to minimize response time and mobilization.
Experience Throughout the Moutain West
Our geomatics technical services personnel respond to the needs of small and large construction contracts, from commercial pad development to levees to light rail stations. We understand that our ability to deliver directly impacts the quality of your project so we have implemented a custom-built quality management system to facilitate the necessary business processes for our project teams to meet your needs.
In addition, SMA's GIS Department is an ESRI Silver Partner which qualifies us to beta test and use the most innovative GIS software. GIS integration and training with data collection teams means rapid and accurate development of as-builts and submittals, particularly for municipal infrastructure.
Building the Future Together
SMA's support services to contractors extends well beyond the typical has included environmental monitoring, permitting, independent project oversight and submittal review. SMA also is an active team member in design-build and other alternative delivery projects for public and private clients.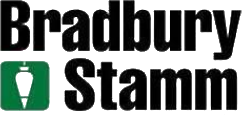 Full Range of Services
Following is a partial list of value-added services and products offered to Professional Contractors:
Construction Staking
Unmanned Aerial Vehicles (UAV - "drones")
Building Information Modeling (BIM)
Inspection and Documentation
SPCC / SWP3 Design and Monitoring
Driveway / DOT Permitting
Borrow Pit Design / Permitting
Structural Engineering
Traffic Control Plans
Value Engineering
Cultural Resource / Habitat Monitoring
Past Experience
Construction Staking and As-Built Services for Transit Projects
SMA provided construction staking and as-built services for a streetcar project linking the rejuvenated downtown of El Paso, Texas to the local university. This included high precision staking of catenary structures, track, concrete crossings, train stops, two bridges over Interstate 10 and a streetcar maintenance facility.
SMA also provided construction staking and as-builts for a rapid transit project, including coordination of field crews along an 8-mile corridor into five segments. Staking included bus lanes, bus stops, intersections, curb/gutters, utility relocations and right-of-way delineation. Much of the work was completed in evenings and weekends to reduce traffic congestion.
Construction Surveying for Highways
The SMA Geomatics Department has performed construction surveying for numerous NMDOT, ADOT, and CDOT highway projects, as well as streets and intersections for counties and municipalities.
Let's Work Together
Collaborating with general and specialty contractors is part of the core approach for SMA to support the delivery of successful projects for clients. Our presence, knowledge and experience will not only increase your capacity but will contribute to the efficiency and effectiveness of your project team.
For more information about our Contractor Support Services, email us at contractors@soudermiller.com