SMA meets its clients' needs through engineering innovation and technical excellence. Our professional staff of civil and environmental engineers has extensive expertise including geohydrology, water and wastewater system design, storm water and drainage analysis and design, environmental assessments, solid waste management, transportation, and subdivision design.
Our clients - communities, municipalities, counties, utilities, and commercial entities - rely on us to coordinate projects from initial funding through final project design and construction. SMA uses a multidisciplinary approach to problem-solving to provide creative and comprehensive solutions for challenging projects. We develop close working relationships with clients to encourage their participation during the engineering process. This allows our experts to focus on developing and executing projects that result in practical solutions to complex engineering problems. Our goal is to meet or exceed our clients' expectations.
Cutter Lateral
For nearly the past decade, SMA has worked closely with several Tribal, State and Federal agencies to make this master connection plan and realignment a reality.
DAMDWCA
SMA has worked on water and wastewater system improvements projects with Doña Ana MDWCA for more than twelve years.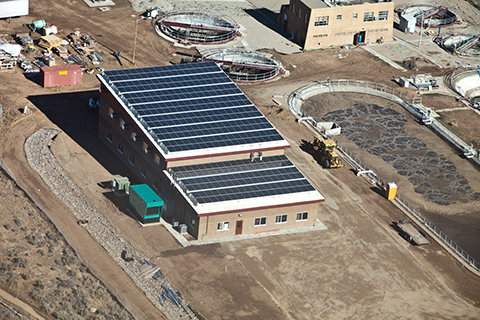 Town of Taos
SMA has provided professional consulting services to the Town of Taos on a variety of infrastructure improvements projects for more than ten years.