SMA Teaching at 2016 NMRWA Annual Conference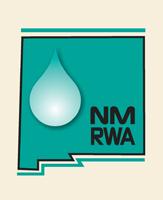 Souder, Miller & Associates (SMA) staff members are teaching several classes at the 2016 New Mexico Rural Water Association (NMRWA) Annual Conference in Albuquerque, New Mexico. Classes are being taught by Marvin Martinez, Karl E. Tonander, P.G., P.E., Matthew Earthman, P.G., and Steven Wright, P.E. and include:
Copies of some of these presentations will be available for a limited time by contacting Karl E. Tonander, P.G., P.E..
SMA staff members frequently have the opportunity to provide generalized and specialized training to operators and system managers throughout the southwest. Topics have included those listed above plus water & wastewater math, wastewater treatment systems, decentralized wastewater options, developing a preliminary engineering report (PER), National Environmental Policy Act (NEPA) compliance issues and selecting an engineer. If you are interested in having SMA staff complete a presentation for your organization on one of these topics, please contact Sonja Jamilla.