Souder, Miller & Associates (SMA) provides our clients with the surveying edge throughout the project life cycle. This is accomplished by combining traditional surveying techniques with advanced surveying technology. All surveying offices are equipped with state-of-the-art technology such as Trimble Global Navigation Satellite System (GNSS) receivers, Trimble Robotic Total Stations, Real Time Kinematic (RTK) Global Positioning Systems (GPS) equipment and Unmanned Aerial Vehicles (UAV). Our staff of Licensed Professional Land Surveyors combined with the latest in technology enables us to provide increased productivity and innovative solutions for clients. All field personnel have been trained in safety, time tested survey techniques and cost control measures.
SMA has field crews and equipment resources to complete a wide range of surveying and mapping services for our clients. Project elements include boundary surveys, topographic surveys, monitoring well surveys, landfill volumetric surveys and calculations, ALTA surveys, and surveying for engineering design, roads, easements, condemnation and construction staking. Additionally, SMA utilizes multiple unmanned aerial vehicles (UAV aka "drone") with high-pixel cameras for site specific mapping applications.
Our clients - communities, municipalities, counties, power generation & transmission companies, commercial, tribal and private entities from every region of New Mexico, to southern Arizona and west Texas, through the Four Corners area, Utah and Colorado's Front Range and Western Slope - trust their needs to our accomplished surveying personnel. SMA implements in-depth training and utilizes the latest surveying technologies to provide the highest quality services for our clients. With numerous local and regional offices strategically located throughout our service areas, we maintain budgets and schedules that result in a substantial savings of time and money for our clients.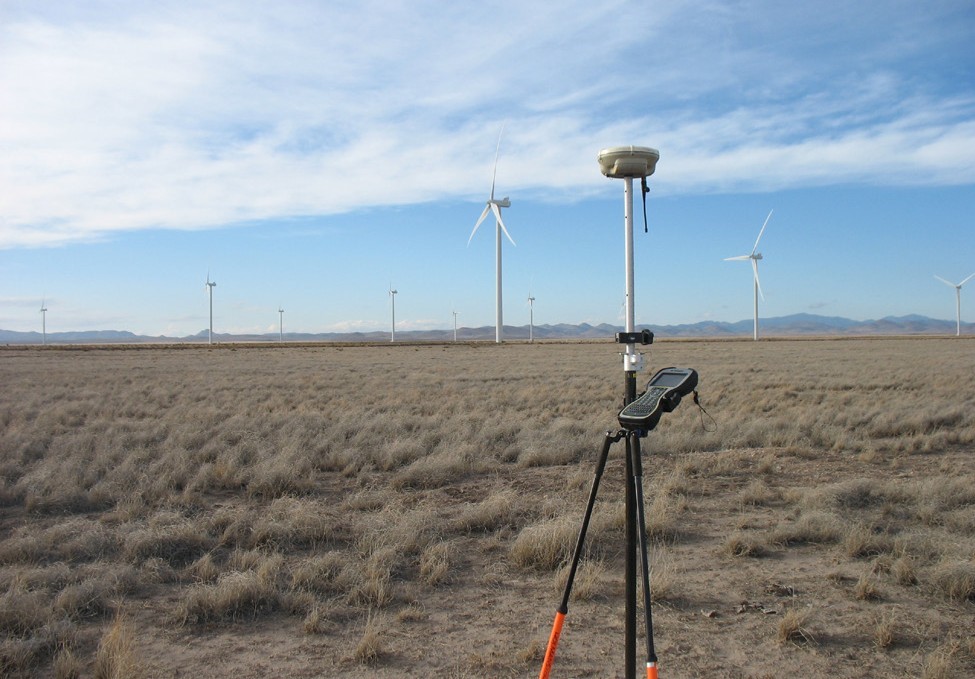 Macho Springs Solar Plant and Wind Farm
SMA provided a number of surveying and civil engineering services for this 50 MW PV Array Solar Plant and Wind Farm, 1 400-acre project in southern New Mexico.
Cannon Air Force Base Apron and Taxiway
SMA performed construction surveying services with half-inch vertical tolerance specifications, as well as environmental services for water well permitting.
US Highway 82 - Artesia to Lovington, NM
SMA completed design, location and right-of-way surveys, photogrammetric mapping and roadway design for a 62-mile corridor in support of engineering services for NMDOT.